TPC lawsuits finally allowed to proceed through consolidation order to local Judge Courtney Arkeen; 128th District Court Judge
TPC lawsuits finally allowed to proceed through consolidation order to local Judge Courtney Arkeen; 128th District Court Judge
TPC lawsuits finally allowed to proceed through consolidation order to local Judge Courtney Arkeen, 128th District Court Judge, Orange County, Texas.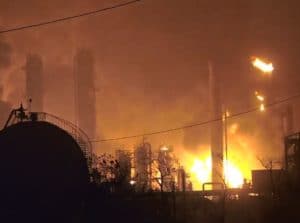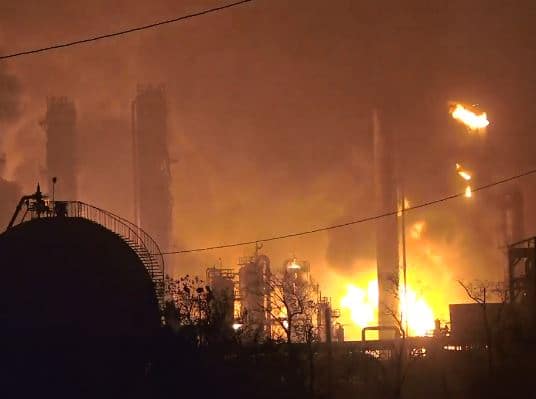 The explosions ripping through the TPC plant last November resulted in the total destruction of the facility and massive damage to surrounding properties.  Evacuation orders and rolling shelter in place advisories continued for weeks thereafter.  Efforts by TPC to resolve damages to the surrounding community was ad hoc at best.  And in most circumstances, the settlement programs were quickly canceled, leaving disgruntled property owners and residents with lingering health complaints to hire attorneys to address their issues.

A number of suits were filed in late 2019 by several firms in Southeast Texas.  Brent Coon, who has handled these types of cases for over 35 years, was retained by over 1000 plaintiffs.  Early suits filed in their behalf in Jefferson County were stayed by the Texas Supreme Court at the request of TPC and their litigation counsel to consider a request to consolidate all TPC related claims to one District Judge for uniform handling.  Cases filed by other firms were likewise stayed.  The Texas Supreme Court passed the decision on which judge to appoint over to the Multi-District Litigation (MDL) panel several months ago.  That panel is comprised of a number of appellate judges from around the state.  The MDL panel announced late Monday, June 22, that all TPC related claims would be transferred to the 128th District Court in Orange Texas, which is presided by Judge Courtney Arkeen.

Brent Coon and Associates has already consulted with lead defense counsel on the move by the panel and has requested the first status conference on the case to proceed.  A date for that hearing has not yet been set.

"Thousands of residents in the area around the TPC plant were impacted from the explosions, with blast damage blowing out windows several miles away.  Toxic fumes emanated for protracted periods, leaving some residents with serious breathing issues.  Most people living in the area several miles around the plant were under mandatory evacuation orders on the eve of the Thanksgiving Holiday, with some having to travel over a hundred miles to find alternative accommodations.  Area businesses were forced to close as well.  We are glad that the MDL panel has finally addressed the stay orders and assigned a Judge to the case to oversee the master discovery.  We have worked with most of the other firms involved  on other cases, most recently the ITC terminal fires in Houston which also has the same primary defense counsel, so we are optimistic that we can now move forward in an organized manner and start addressing formal discovery requests, depositions, and hopefully settlement discussions," said Mr. Coon.