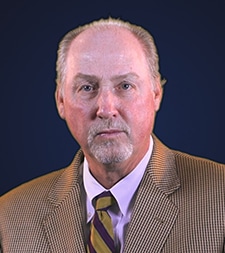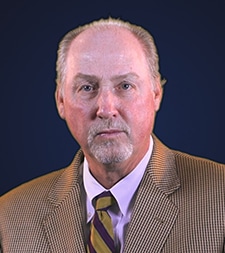 PROFESSIONAL SUMMARY
Jim A. Morris is a first chair trial lawyer. He is licensed to practice law in California, New York, Pennsylvania, Texas and Colorado. His specialties include products liability litigation, serious personal injury trial law, FELA claims, labor and employment litigation, and corporate governance.
Mr. Morris is the owner of Morris Law Firm in Los Angeles, CA. Mr. Morris has worked in large firms in the past and has supervised associate attorneys and legal staff over the last 20 years. Mr. Morris has handled numerous cases involving the pharmaceutical, oil and gas refining industry as well and associated contractors, railroads, and medical providers. He routinely handles trucking accidents, mesothelioma cases, and catastrophic injury cases. He is a nationally recognized trial lawyer with numerous trials, mediations and arbitrations to his credit. Mr. Morris is board certified in personal injury trial law by the Texas Board of Legal Specialization. He is rated AV Preeminent by Martindale-Hubbell and he has been named to the Texas Super Lawyers as published by Texas Monthly Magazine from 2007 to 2012. Mr. Morris moved his practice to California in 2013.
Expertise
Mr. Morris has first chair trial experience in a number of significant pharmaceutical and toxic tort cases. He is an expert in jury selection, evidence and procedure, direct and cross-examination and argument.
Mr. Morris' most recent trial occurred in Oakland, CA in December 2014 where he represented a mesothelioma victim to a successful confidential resolution after 5 weeks of trial. Mr. Morris has tried cases in Texas, Arkansas, Tennessee, Pennsylvania, Minnesota, California and Nevada.
He has represented union members in arbitrations involving discipline and contract interpretation. His trial practice has included grade crossing injuries, explosions, electrocutions, and numerous product failures.
Significant Cases
Scroggin v. Wyeth and Upjohn 586 F.3rd 547(8th Cir, 2009, writ denied) In March of 2008, Mr. Morris received a jury verdict of $29,870,000.00 against Wyeth and Upjohn on behalf of Donna Scroggin, a breast cancer survivor in Little Rock, Arkansas. The verdict was the first plaintiff's verdict in MDL 1507 that oversees the Hormone Replacement Therapy Litigation in the United States Federal Court System. Mr. Morris tried the case start to finish against teams of attorneys from Williams and Connolly and Kaye Scholar. The verdict included $2.75 million in actual damages against both defendants and $19.760 million in punitive damages against Wyeth and $7.360 million in punitive damages against Upjohn. The case was appealed to the 8th circuit and U.S. Supreme Court. Both courts refused to reverse the award.
In May of 2007, Mr. Morris obtained the first verdict against Pfizer in the Hormone Replacement Therapy litigation in the Philadelphia Court of Common Pleas. (Simon v. Wyeth and Pfizer). After four weeks of trial, the Jury awarded Merle Simon $1.5 million in actual damages.
In 2004, Mr. Morris obtained the first intermediate opt out verdict in the country arising from the national settlement of diet drug litigation under MDL 1203. The jury awarded Deborah Hayes $1.4 million for mild aortic regurgitation. Wyeth's stock sank 7% as a result of the verdict. (Hayes v. Wyeth Pharmaceuticals). Mr. Morris also obtained the first intermediate opt out verdict in the Philadelphia Court of Common Pleas consolidated Fen-Phen litigation. (Clepper v. Wyeth).
Mr. Morris obtained the first verdict against PPG Industries in the history of asbestos litigation for seven families valued at over $13 million. (Sonnier v. Pittsburgh Corning, et. al.). Mr. Morris also tried the first asbestos case in the country against Union Carbide and Montello Supply Company. (McKenzie v. Union Carbide).
He has tried numerous cases involving personal injuries in State and Federal Courts. He participated in the discovery of the State of Texas v. The American Tobacco Industry. He has successfully handled products liability cases involving Hormone Replacement Therapy, Fen-Phen, Baycol, Ephedra, PPA, Levaquin and Propulsid. Over the years he has successfully handled a number of labor and employment matters including arbitrations, contract negotiations, and Title VII matters on behalf of employees and various labor unions.
Following the Sonnier verdict, Judge James Mehaffy summed up Mr. Morris' talent in the courtroom in a handwritten note to Walter Umphrey, "He is cool, articulate, and very persuasive- if any one person has made the difference in this case, it's Jim Morris."
SIGNIFICANT CASES
Cimino v. Raymark Industries; State of Texas v. The American Tobacco Companies; Greer v. Calaveras Asbestos, Ltd.; Bertha Thomas v. Omega Psi Phi; Sonnier v. Pittsburgh Corning & PPG; McIntosh v. Baptist Hospital; In re: W& G Trucking; Hayes v. Wyeth Pharmaceuticals; Simon v. Wyeth and Pfizer, Scroggin v. Wyeth and Upjohn.
PRIOR EMPLOYMENT
Weitz and Luxenberg- Managing Attorney CA Office-2012-2015
MORRIS LAW FIRM-2009-2012
BRENT COON AND ASSOCIATES-2006-2009
PROVOST HUMPHREY LAW FIRM- 1988-2006; EQUITY PARTNER
1987-1988- LAW OFFICES OF JAMES W. MEHAFFY, JR.
1987- JEFFERSON COUNTY DISTRICT ATTORNEY'S OFFICE-Prosecutor
1986-1987- COMBINED LAW ENFORCEMENT ASSOCIATION OF TEXAS
EDUCATION
BAYLOR UNIVERSITY- BA- POLITICAL SCIENCE-1983
SOUTH TEXAS COLLEGE OF LAW- JD- 1986
PROFESSIONAL ASSOCIATIONS AND LICENSES
STATE BAR OF TEXAS-1986 TO PRESENT
STATE BAR OF COLORADO- 2004 TO PRESENT
STATE BAR OF PENNSYLVANIA- 2007 TO PRESENT
STATE BAR OF NEW YORK-2013 TO PRESENT
STATE BAR OF CALIFORNIA- 2014 To PRESENT (Passed it the first time at age 52)
BOARD CERTIFIED IN PERSONAL INJURY TRIAL LAW SINCE 1991, RECERTIFIED IN 1996, 2001, 2006, 2011
UNITED STATES DISTRICT COURT FOR THE EASTERN DISTRICT OF TEXAS
UNITED STATES DISTRICT COURT FOR THE SOUTHERN DISTRICT OF TEXAS
UNITED STATES DISTRICT COURT FOR THE NORTHERN DISTRICT OF TEXAS
UNITED STATES DISTRICT COURT FOR THE WESTERN DISTRICT OF TEXAS
UNITED STATES DISTRICT COURT-CENTRAL DISTRICT OF CALIFORNIA
UNITED STATES COURT OF APPEALS FOR THE FIFTH CIRCUIT
UNITED STATES COURT OF CLAIMS
UNITED STATES SUPREME COURT
MARTINDALE HUBBELL AV RATING
LIFE FELLOW OF THE TEXAS BAR FOUNDATION
AMERICAN ASSOCIATION FOR JUSTICE-Sustaining Member
CONSUMER ATTORNEYS OF CALIFORNIA
CONSUMER ATTORNEYS ASSOCIATION OF LOS ANGELES (CAALA)
TEXAS TRIAL LAWYERS ASSOCIATION
SOUTHEAST TEXAS TRIAL LAWYERS ASSOCIATION-Vice President 2003 and President for 2004 & 2005
MILLION DOLLAR ADVOCATES FORUM
Voted "Best Attorney" in the 2003 Port Arthur News reader's poll.
2007-2012 TEXAS SUPER LAWYERS
Mr. Morris has spoken at numerous CLE conferences on issues involving trial practice and persuasion. He has authored outlines and trial aids that are available upon request. He is a master graduate of the Rapport Leadership Institute.
PUBLICATIONS
Drug Injury-Liability, Analysis and Prevention, Second Edition, Lawyers & Judges Publishing Company, 2005 (Co-author of Chapter 16: Danger at the Drugstore: Some Practical Comments on Pondimin and Redux Litigation)
Average Settlement for a Car Accident in Beaumont
If you have been injured in a car accident, you're probably wondering what kind of settlement you're entitled to. Ideally, the insurance company will take care of your injuries and medical bills. However, there's never a guarantee that the insurance will pay your claim. They may deny it for some reason. If this happens, it's…
Personal Injury Attorney: How Much Does One Cost?
One of the reasons a lot of people hold off on hiring a Beaumont personal injury attorney is because they're afraid it's expensive. After going through an accident, the last thing anybody wants to do is pay thousands of dollars to hire an attorney. The truth is, it doesn't cost you anything to hire one…
Car Accident Responsibilities: What Should You Do Right After?
Most people who are in a car accident don't know exactly what to do in the moments after the crash. It makes sense to call 911 but sometimes the other driver convinces them not to. Or they may think the accident was so minor that it doesn't make sense to call the police. The truth…