Delays in Medical Treatment for Crash Injuries Due to COVID-19 Response
Delays in Medical Treatment for Crash Injuries Due to COVID-19 Response
COVID-19 or the novel Coronavirus drastically changed American life for a few weeks. No doubt, we'll see the continued effect for some time to come. One of the elements to take into consideration is the handling of crash injuries during this time.
Not only did the medical community struggle to handle the standard volume of people coming into facilities and the onslaught of COVID-19 patients. But crash victims were really pushed to the side if their injuries weren't life-threatening.
If you have neck or back pain, then you were probably sent home. Basically, any soft-tissue damage was determined as not-urgent, or not treating any injury will likely lead to further damage.
Rescheduled or Unscheduled Surgery
Nearly all non-urgent surgeries have been either rescheduled or pushed off indefinitely. That's not to say that you're not getting treatment eventually. Typically it was the cosmetic surgeries that were put off. However, people who were elderly or immune-compromised were also kept out of the hospitals and instead received at-home care.
When it comes to the delay in medical treatment, you might consider the pain and suffering attached to that time. That's more time spent on pain killers, less time spent actually accomplishing things around the home, and just generally in poor condition.
Having rescheduled surgery could be good news. It means that your medical team was looking out for your best interest. They moved your surgery date to accommodate your medical needs or spare you from being stuck in a hospital where you would likely have gotten sick. However, it is extremely frustrating to wait for surgery.
Make sure that you reach out and get the support for everything that you need. Use different delivery services, call friends or family to come over one at a time to help in whatever way that they can.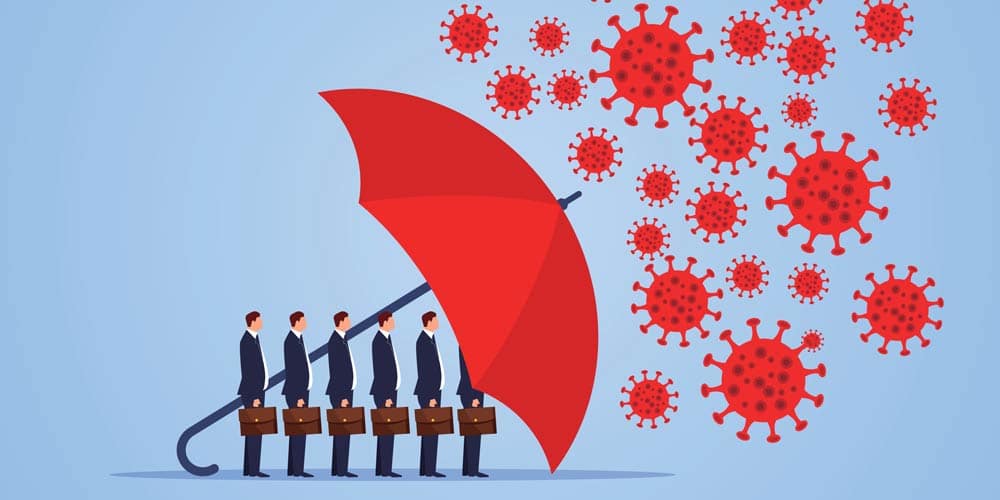 Physical Therapy Treatment Delays
Many physical therapy centers closed down except in cases where it seemed safe. Unfortunately, throughout Los Angeles, many centers weren't seen as safe, given the high volume of elderly patients and the high volume of COVID-19 cases in the area. The delay in treatment for physical therapy can change the final outcome for the full recovery. There's nothing more complex than understanding the needs of flexing and properly developing the muscle and tissue during recovery.
What Will Happen With an Untreated Injury?
Although injuries such as a broken arm or long laceration won't likely go without treatment, other injuries will. Whiplash is among the most common car accident injuries to go without treatment on a normal basis. So to get treatment during this strange and unconventional time is probably not likely.
When whiplash goes untreated, you run a very high risk of osteoarthritis and other debilitating conditions. Essentially, you're not helping the neck repair the tissue and strengthen itself. That means that the weight of holding and turning your head will compact further and further down the spine and on the shoulders.
The same is similar to untreated spinal injuries. Not every disk or soft-tissue injury calls for a major medical recovery plan. Many people that walk away from a car accident report some type of back pain. Chiropractic care is often the go-to solution. In chiropractic treatment, you can work with your doctor to ensure that the tissue is healing correctly and that everything is aligned. But not treating back pain can lead to chronic pain syndrome, rounded back, and more.
Can a Texas Car Accident Lawyer Push Your Medical Care Forward?
At this time, no. A car accident attorney in Texas can certainly argue that you needed treatment. They could even argue that your pain and suffering was greater because of the delay in treatment. However, they can't call up a doctor or medical network and demand that you get seen.
When handling this issue in negotiations, there is no doubt that the other insurance company will argue that the delay isn't their client's fault. However, if it weren't for the initial accident, then there would have been no pain or suffering for you.
Get Involved Hire a Texas Car Accident Attorney Near You!
Although it can seem like everything is on hold or was on hold throughout March and April, you need to move forward. If your injury went untreated because of the overload in medical facilities, then you likely have complications Untreated whiplash can lead to chronic pain.
While untreated spinal damage can drastically change your quality of life. Unfortunately, throughout many metropolitan areas of Texas, people in car accidents found they couldn't access medical care.
The fault always circles back to the fault of the driver. Texas' comparative fault system holds the people responsible who were behind the wreck. Contact us today!
What If My Accident Makes A Pre-Existing Condition Worse?
Accidents are an unfortunate part of life, and they can occur to anyone, anywhere. But what if a car accident makes a pre-existing condition worse? This is a common concern. The short answer is that you can pursue a personal injury case if an accident worsens a pre-existing injury or condition. If you've been hurt…
How Does a Car Accident Settlement Work?
If you've been involved in a car accident in Texas, it's important to understand the settlement process and timeline. This blog post will provide an overview of the key steps involved in getting a car accident settlement in Texas. Contact us today for a free consultation. Reporting a Car Accident in Texas Texas law requires…
What Is the Average Settlement for a Texas Car Crash?
Car accidents can be devastating, causing physical injuries, emotional distress, and financial burdens. If you've been involved in a car accident in Texas, you may wonder what the average settlement amount is and how you can secure the compensation you deserve.  While each case is unique, and the settlement amount will vary depending on several…