How To Prepare Your Teenagers For Their First Car Accident
How To Prepare Your Teenagers For Their First Car Accident
Preparing your teen for anything can be a struggle. They're taking on new responsibilities, and sometimes they just seem so stubborn. Not only does your teen have their own ideas for what is right and wrong, but they often want to figure things out for themselves.
You can help your teen prepare by giving them the tools necessary to handle a crash at any point in time. It doesn't matter if that crash is this week or years from now. Use these tactics to help ensure that your driving teen has everything they need. If your teenage son or daughter has been in an accident contact a personal injury lawyer in Beaumont, TX today.
Make Sure They Have All The Information They Need
Texas requires drivers or vehicle owners to have the proper insurance. Your teen certainly won't need their own policy, but you must add them to yours. You should also make sure that they know where the insurance card is in your vehicle. You can also set up their phone to have your insurance providers' app where they can access their policy information easily.
Aside from your insurance policy information, you need to explain that they must provide their license information and address. To that effect, they may be hesitant to hand over information, but it's necessary.
Some parents will put all of this information together on an index card, and with the appropriate cards. They can do this and have their license in the vehicle, so if there is a wreck or they get pulled over, it is all in one spot.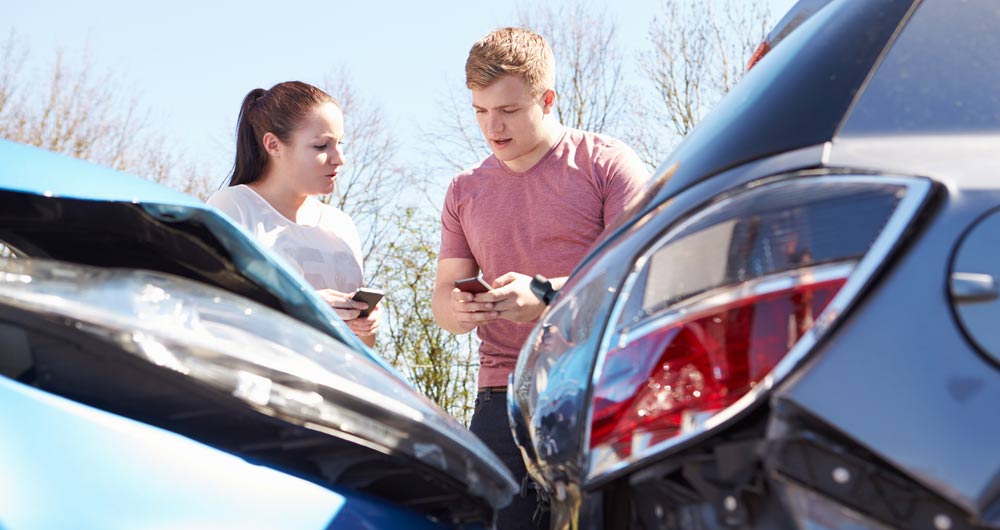 Create a Kit for Emergencies
Unexpected things happen in accidents. Prepare your teen with a complete kit. Include a medical emergency kit, something small, and then with triangle reflectors, a flashlight, and pen and paper.
You can make a complete car emergency kit with a blanket, tire pressure gauge, and many other items. Give your teen everything they could need in an emergency. But, as you do, so make sure that they know how to use each item. Have them show you how to test tire pressure.
Have them how to use Fix-a-Flat and how to exchange their information. In this kit, include a checklist for things to photograph at a crash scene and who to call. Many make the mistake of calling 911 for non-emergencies. Give then a notepad with the local police department's number, and then phone numbers to reach family members if you don't answer your phone.
Tell Them How to Handle Filing a Claim
You should inform your teen that they must report every accident to your insurance company. However, they should not call them directly and file the claim at the scene. All too often, that leads to teens calling in quickly and apologizing for being at fault. In truth, your teen may not have been at fault at all. But, they may have felt that they were at fault.
When you're looking at things like filing a claim, your teen should watch you file their first claim. Have them sit down with a notepad and go through and write their statement about what happened. After they do that, go through the statements and evaluate which could admit guilt.
Even better, involve an attorney in your claim. Involving an attorney can change the claim process. The attorney can provide your insurance provider with the notice of the crash, your demand letter, and your statement.
Discuss the Possibility of Injuries
As you walk your teen through the possibility of what could happen in a crash, then you must discuss injuries. Injuries happen, and younger people are often in more serious accidents. Not necessarily that the younger people are always responsible for the wreck, but that they typically take on more injuries. Explain that if there are any injuries, they must call 911.
Have Them See the Car Accident Attorney Process
Your teen is nearing adulthood, and often adults don't realize the benefits of getting a Texas car accident attorney involved. Don't get shorted on possible compensation because you didn't choose to use an attorney. Teach your teen about the benefits of using a professional in any field to fight for the desired results.
At Brent Coon and Associates, our team focuses on preparing a strong case based on evidence and proving medical debt. That means that we aggressively pursue the most compensation possible for your claim because we know you need it. Your teen can see this process and understand that this is very different than what most people experience after a wreck. Call Brent Coon and Associations now.
What If My Accident Makes A Pre-Existing Condition Worse?
Accidents are an unfortunate part of life, and they can occur to anyone, anywhere. But what if a car accident makes a pre-existing condition worse? This is a common concern. The short answer is that you can pursue a personal injury case if an accident worsens a pre-existing injury or condition. If you've been hurt…
How Does a Car Accident Settlement Work?
If you've been involved in a car accident in Texas, it's important to understand the settlement process and timeline. This blog post will provide an overview of the key steps involved in getting a car accident settlement in Texas. Contact us today for a free consultation. Reporting a Car Accident in Texas Texas law requires…
What Is the Average Settlement for a Texas Car Crash?
Car accidents can be devastating, causing physical injuries, emotional distress, and financial burdens. If you've been involved in a car accident in Texas, you may wonder what the average settlement amount is and how you can secure the compensation you deserve.  While each case is unique, and the settlement amount will vary depending on several…