Brent W. Coon awarded America's Top 100 Personal Injury Attorneys for Southern Texas
Brent W. Coon awarded America's Top 100 Personal Injury Attorneys for Southern Texas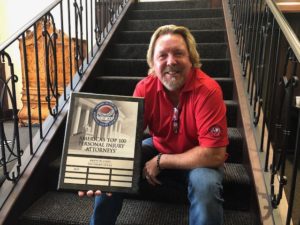 Brent Coon is proud to be awarded America's Top 100 Personal Injury Attorneys for Southern Texas.
The mission of America's Top 100 LLC is to recognize qualified and accomplished professionals in various fields of practice, including Attorneys, Doctors, Dentists, Realtors, Accountants, Engineers, and Architects.
The individuals awarded are chosen based on their professional experience, achievements, significant results, community impact, peer reputation, consumer satisfaction, and other proprietary factors specific to each profession.
For more information on this particular award, please click here.