Federal report analyzes possible cause of TPC explosion amid litigation
Federal report analyzes possible cause of TPC explosion amid litigation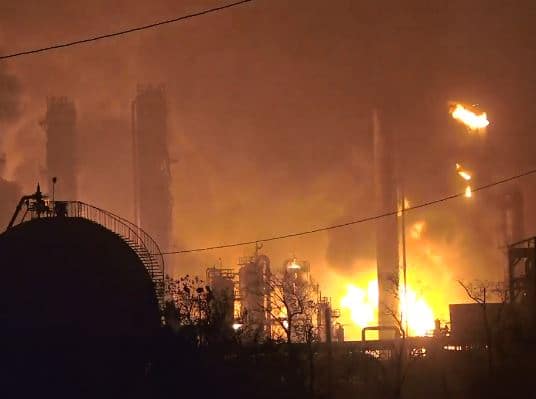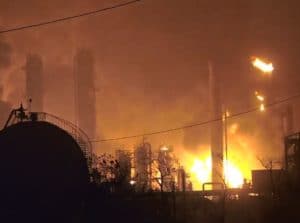 PORT NECHES, Texas — Lawyers have filed more than 500 individual lawsuits since the TPC explosion.
One year after the explosions, litigation is in early stages, with pre-trial hearings happening jointly in Orange County, which allows lawyers on both sides to talk about logistics.
This week, TPC Group said the company has settled more than 5,000 homeowner claims under the voluntary claims program and reimbursed more than 18,800 residents for evacuation expenses.
What caused the TPC explosion? The questions have gone unanswered, but a federal report released last month offered crucial clues about what went wrong last year.
The U.S. Chemical Safety Board released a 13-page report detailing the timeline of what led up to the TPC explosion. The report does not state the root cause, but it helps explain what happened.
After the TPC explosions unleashed chaos and confusion in Mid County one year ago, federal officials now have a better idea of what went wrong.
Abut 6,000 gallons of liquid vapor, mostly butadiene, escaped from one of the processing towers at the TPC Group plant in Port Neches. Then two minutes later, the plant was on fire.
Attorney Eric Newell with Brent Coon and Associates is representing victims of the TPC explosion.
"One of the main things that we were gonna be looking at early on was the popcorning in the pipes," he said last month when the report was initially released.
Industrial workers are familiar with the term popcorning, which is when popcorn polymers form in equipment from oxygen and butadiene reacting.
Eight days before the explosion, TPC Group installed temporary filters to catch any popcorn polymer chunks, the report stated.
TPC Group maintains it is too early to know the exact cause.
However, the facility in Port Neches also had a history of air quality violations, according to the EPA. TPC Group was fined $275,000 over the past 10 years.
What If My Accident Makes A Pre-Existing Condition Worse?
Accidents are an unfortunate part of life, and they can occur to anyone, anywhere. But what if a car accident makes a pre-existing condition worse? This is a common concern. The short answer is that you can pursue a personal injury case if an accident worsens a pre-existing injury or condition. If you've been hurt…
How Does a Car Accident Settlement Work?
If you've been involved in a car accident in Texas, it's important to understand the settlement process and timeline. This blog post will provide an overview of the key steps involved in getting a car accident settlement in Texas. Contact us today for a free consultation. Reporting a Car Accident in Texas Texas law requires…
What Is the Average Settlement for a Texas Car Crash?
Car accidents can be devastating, causing physical injuries, emotional distress, and financial burdens. If you've been involved in a car accident in Texas, you may wonder what the average settlement amount is and how you can secure the compensation you deserve.  While each case is unique, and the settlement amount will vary depending on several…