Attorney M.P."Pappy" Papadakis Named one of the Nation's Top 1% Attorney
Attorney M.P."Pappy" Papadakis Named one of the Nation's Top 1% Attorney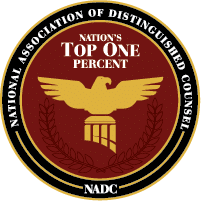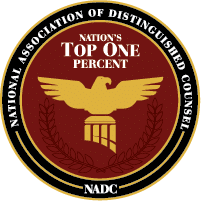 M.P."Pappy" Papadakis was named by the National Association of Distinguished Counsel as one of the Nation's Top 1% Attorneys. This prestigious award comes after a lengthy vetting process by NADC researchers. Mr. Papadakis was previously awarded the 2013 Jerome F. Lederer Award by the International Society of Air Safety Investigators (ISASI) at their annual ISASI Seminar in Vancouver Canada on August 19th. Pappy is extremely honored to be selected by National Association of Distinguished Counsel.
Pappy has a unique recognition as being recognized in Who is Who in America, Who is Who in education and Who is Who in American Law. Pappy joined ISASI in 1976 and has served ISASI as ethics chair for a six year period . He was Chairman of the Aviation Section of American Association of justice and he was Chairman of the Aviation Section of The State Bar of Texas.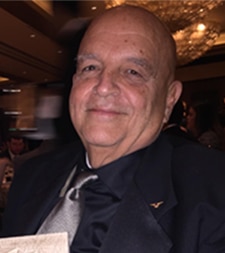 Papadakis holds "ISASI Fellow" membership and is qualified as a Life Member as well. Capt Papadakis greatly appreciates the honor of the Lederer Award and the recognition of his dedication to "everything safety" and to the principles established by the "Father of Aviation Safety".
Papadakis joined Brent Coon & Associates in 2009 as an Of Counsel Attorney and Lead Investigator for BCA's Aviation Department.