Brent Coon and Associates are investigating Taxotere lawsuits after the chemotherapy drug has been linked to permanent hair loss. There is an investigation into whether the manufacture knew the risk of permanent hair loss and failed to alert patients and doctors to these risks. Sanofi-Aventis is the manufacturer of Taxotere, who previously claimed the drug while causing temporary hair loss that the "hair generally grows back". The FDA did require Taxotere to update it's label to include the risk of permanent hair loss. In a study conducted by Sanofi-Aventis they concluded that Taxotere does cause permanent hair loss in around 3% of the people who are prescribed Taxotere.
There have been a number of Taxotere lawsuits filed over the failure to warn patients of the side effects for permanent hair loss due to Taxotere. Taxotere is a chemo drug that destroys cancer cells in the body and it's prescribed from cancers ranging from breast, prostate, lungs, stomach, head, and neck.
A woman in California filed a Taxotere lawsuit against Sanofi-Aventis claiming they failed to warn her of the possible side effects of Taxotere and permanent hair loss. The complaint was filed in the U.S. District Court for the Northern District of California. Another woman filed a Taxotere lawsuit in California in early March. Like the Taxotere lawsuit filed in California, she claims she was not properly warned that Taxotere could cause permanent hair loss. The interesting part of this Taxotere lawsuit in Ohio is that it claims Sanofi-Aventis made warnings in Europe in 2005 and in Canada 2012, but failed to warn patients and doctors in the US until 2016.
A copy of the FDA's Taxotere Warning can be found here.
Similar to the group the E-Sister's which formed on Facebook to try to remove Essure from the market, a group called "Taxotears" have taken to social media to warn of the side effects of Taxotere.
How to File a Taxotere Lawsuit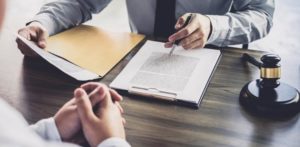 If you are a loved one have suffered side effects including permanent hair loss caused by Taxotere, you may be entitled to compensation. BCA is a national law firm, which experience in complex medical and pharmaceutical lawsuits. Our pharmaceutical attorneys have represented thousands of clients against some of the largest drug manufacturers in the world, including GlaxoSmithKline, Merck, Pfizer, and Bayer. Our pharmaceutical team has the knowledge and skill necessary to go head-to-head against the largest drug manufacturers in the pharmaceutical industry including those involved with Taxote.