Sexual Harassment in Texas: Damages Awarded to Victims
Sexual Harassment in Texas: Damages Awarded to Victims
When it comes to sexual harassment in the workplace, Texas has some of the most stringent laws protecting victims. How so? Well, Texas courts have allowed victims of sexual harassment to recover a wide range of damages—from back pay to emotional distress—if their claims are proven true.
The law is clear regarding sexual harassment in Texas. It's illegal, plain and simple. Companies found guilty must pay compensation awards to the victim to make things right and move on from the incident. In this article, we'll cover what damages you may be able to receive if you are a victim of sexual harassment.
Our Texas sexual harassment lawyers have handled hundreds of cases and are ready to help you.
What Is Sexual Harassment?
Sexual harassment is a form of gender-based discrimination and a violation of human rights. It can take many forms, but it always involves unwanted sexual advances or behavior that makes the victim feel uncomfortable or unsafe. Sexual harassment in the workplace can occur between coworkers, from supervisors to employees, or even from clients to employees.
Verbal sexual harassment includes comments about someone's physical appearance, jokes with sexual connotations, and unwelcome flirting. Nonverbal sexual harassment includes staring at someone's body parts or making sexually suggestive gestures. Physical and sexual harassment involves touching an individual without their consent.
It's important to note that not all instances of inappropriate behavior qualify as sexual harassment under the law – it must be severe enough to create a hostile work environment for the victim.
Sexual harassment impacts an individual's mental health and well-being and their job performance and productivity. Employers must have policies in place that prohibit any form of sexual misconduct and provide a safe working environment for all employees.
Statute of Limitations on Sexual Harassment in Texas
Under Texas Labor Code, employees and potential employees in Texas who experience sexual harassment have the right to pursue damages in court. Texas has a 300-day statute of limitations for bringing forth a claim of sexual harassment.
This means that you must file your claim within 300 days from the date of the harassment or other prohibited conduct, or else it is barred by law, and you won't be able to pursue damages. The statute of limitations applies to any claim arising from sexual misconduct in Texas, including hostile work environment, quid pro quo, and other sexual harassment claims.
Note that under special circumstances, such as when an employee is unaware that they experienced illegal discrimination until some time after the incident, it may be possible for victims to file a claim outside the 300-day statute of limitations period.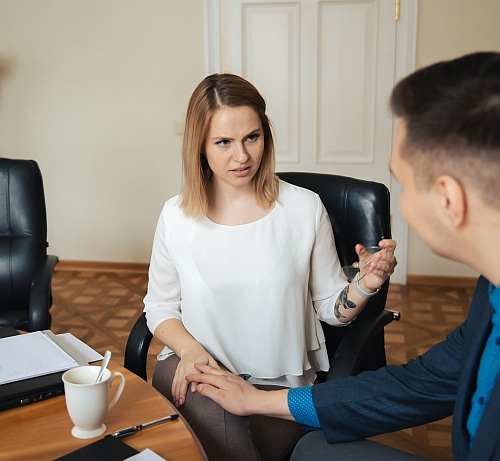 Types of Sexual Harassment
Sexual harassment is a form of discrimination that involves unwanted sexual advances, requests for sexual favors, or other conduct with sexual overtones.
There are two types of sexual harassment recognized by the law: quid pro quo harassment and hostile work environment harassment. Quid pro quo harassment occurs when a job benefit (such as a promotion or raise) is conditioned on sexual favors.
'Hostile work environment harassment exists when an employer allows or tolerates an atmosphere of sexual comments or conduct that makes a victim's employment so intolerable that it affects their job performance.
It's important to note that both men and women can be victims of sexual harassment. It's also important to understand the impact it can have on individuals who experience it – from decreased job satisfaction to physical and emotional distress.
If you believe that you have been the victim of sexual harassment in Texas, you should seek legal advice from a qualified attorney who is familiar with the applicable laws. An attorney can help you understand your rights and advise you on the best action.
Common Types of Damages Awarded to Victims
If you have been sexually harassed in Texas, you may be entitled to damages. Depending on the case, these can take the form of economic or non-economic compensation. In some instances, punitive damages may also be awarded.
Common economic damages awarded to victims of sexual harassment in Texas include lost wages and benefits, the cost of physical and mental health treatment, the cost of the job search, and relocation expenses.
Non-economic damages are intended to compensate victims for emotional distress, humiliation, reputational harm, and loss of enjoyment in life. In some cases, a court may award punitive damages intended to punish the wrongdoer for their actions and discourage similar behaviors in the future.
It is important to remember that the amount of damages awarded to victims of sexual harassment can vary greatly depending on the facts and circumstances of the case. Additionally, the victim must be able to prove the harassment to recover damages. An experienced sexual harassment law attorney can help you understand your legal rights and assist in filing a claim for damages.
Award Amounts for Victims of Sexual Harassment in Texas
Victims of sexual harassment in Texas are eligible to receive various damages, depending on the severity and impact of the wrongdoing.
Award amounts in sexual harassment cases are determined by various factors, including the amount of damages sought, the facts of the case, and the amount of evidence presented. Punitive damages, if awarded, are intended to punish the wrongdoer and can result in a much larger award than economic and non-economic damages alone.
It is important to note that the award amounts in sexual harassment cases can vary widely, depending on the facts and circumstances of the case. The award amounts may also be reduced if the victim is found to have contributed to the harassment in some way. Additionally, the wrongdoer may be held responsible for attorney fees and court costs if the case is successful.
Victims of sexual harassment should always consult with an experienced sexual harassment attorney to determine what damages may be available to them. An attorney can help you understand the applicable laws and pursue the justice and compensation you deserve.
Contact an Experienced Texas Sexual Harassment Attorney 
If you or someone you know has been a victim of sexual harassment, you should contact an experienced sexual harassment attorney immediately. Our firm is here to help. We understand that no victim should ever suffer in silence, and we are committed to helping victims seek justice and the compensation they deserve.
Our experienced attorneys can help victims of sexual harassment recover damages for:
Physical, mental, and emotional suffering
Lost wages due to taking time off work for medical care
Lost job opportunities or promotions due to the incident
Punitive damages as a deterrent from future misconduct
Cost of medical treatment related to the incident
Pain and suffering
We are committed to ensuring that those who have been wronged have their rights protected and that they receive justice. Don't try to navigate complex Texas laws alone. Contact an experienced sexual harassment attorney for the legal guidance you need today.
What If My Accident Makes A Pre-Existing Condition Worse?
Accidents are an unfortunate part of life, and they can occur to anyone, anywhere. But what if a car accident makes a pre-existing condition worse? This is a common concern. The short answer is that you can pursue a personal injury case if an accident worsens a pre-existing injury or condition. If you've been hurt…
How Does a Car Accident Settlement Work?
If you've been involved in a car accident in Texas, it's important to understand the settlement process and timeline. This blog post will provide an overview of the key steps involved in getting a car accident settlement in Texas. Contact us today for a free consultation. Reporting a Car Accident in Texas Texas law requires…
What Is the Average Settlement for a Texas Car Crash?
Car accidents can be devastating, causing physical injuries, emotional distress, and financial burdens. If you've been involved in a car accident in Texas, you may wonder what the average settlement amount is and how you can secure the compensation you deserve.  While each case is unique, and the settlement amount will vary depending on several…