Brent Coon and Associates Holiday Toy and Food Drive
Brent Coon and Associates Holiday Toy and Food Drive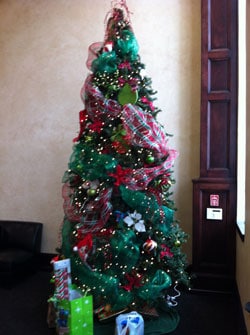 The Holiday Season is a time for giving. BCA has made Buckner's Toy Drive and the Beaumont Jaycees Christmas Shopping Tour (for underprivileged and special needs children) our target charities this year.
Our Angel Tree will be located in the lobby decorated with tags and the names of children with a wish list item. As always, the toy should be placed under the tree in Brent's section unwrapped with the original Buckner tag containing the child's name no later than Wednesday, December 18.
Also, this year we are adopting the Jaycees Christmas Shopping Tour. There are several corporate sponsorship levels. Let's see how many special children we can send on a Christmas shopping spree.
And don't forget to donate non perishable food items in the box in the lobby for Christmas dinner for families in need.
Share your blessings and make someone's Christmas special!
Thank you for your generosity!
Average Settlement for a Car Accident in Beaumont
If you have been injured in a car accident, you're probably wondering what kind of settlement you're entitled to. Ideally, the insurance company will take care of your injuries and medical bills. However, there's never a guarantee that the insurance will pay your claim. They may deny it for some reason. If this happens, it's…
Personal Injury Attorney: How Much Does One Cost?
One of the reasons a lot of people hold off on hiring a Beaumont personal injury attorney is because they're afraid it's expensive. After going through an accident, the last thing anybody wants to do is pay thousands of dollars to hire an attorney. The truth is, it doesn't cost you anything to hire one…
Car Accident Responsibilities: What Should You Do Right After?
Most people who are in a car accident don't know exactly what to do in the moments after the crash. It makes sense to call 911 but sometimes the other driver convinces them not to. Or they may think the accident was so minor that it doesn't make sense to call the police. The truth…