Brent Coon and Associates Holiday Toy and Food Drive
Brent Coon and Associates Holiday Toy and Food Drive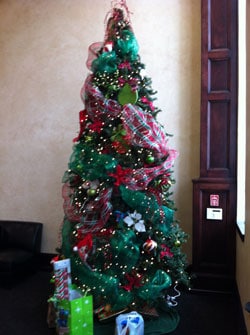 The Holiday Season is a time for giving. BCA has made Buckner's Toy Drive and the Beaumont Jaycees Christmas Shopping Tour (for underprivileged and special needs children) our target charities this year.
Our Angel Tree will be located in the lobby decorated with tags and the names of children with a wish list item. As always, the toy should be placed under the tree in Brent's section unwrapped with the original Buckner tag containing the child's name no later than Wednesday, December 18.
Also, this year we are adopting the Jaycees Christmas Shopping Tour. There are several corporate sponsorship levels. Let's see how many special children we can send on a Christmas shopping spree.
And don't forget to donate non perishable food items in the box in the lobby for Christmas dinner for families in need.
Share your blessings and make someone's Christmas special!
Thank you for your generosity!