Brent Coon and Associates Participates in the Giving Tree Program
Brent Coon and Associates Participates in the Giving Tree Program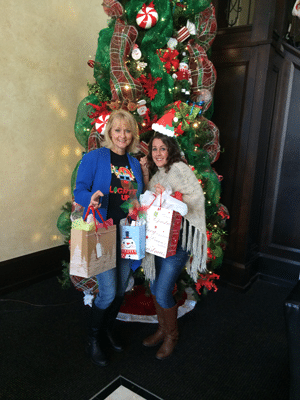 The employees of the Beaumont office of Brent Coon and Associates recently participated in the Giving Tree program with Buckner Children and Family Services. The BCA team selected children's Christmas wish list tags from the tree and donated toys, gifts and clothing the kids requested for Christmas this year.
This is the fourth consecutive year Brent Coon and Associates has participated in the Giving Tree program. Buckner is dedicated to providing services that help strengthen vulnerable children & hurting families, offering a wide variety of services to children and families, with a goal of building the necessary skills and knowledge they need to succeed in life.
Visit http://www.buckner.org for more information on supporting the program.
How Does a Beaumont Personal Injury Lawyer Assess a Case?
A personal injury claim is a significant undertaking for any individual. It is not something that anyone can just decide to do on a whim. A Beaumont personal injury lawyer can help you, but only if they think the case is worth their time, and yours. There are numerous factors that contribute to the decision.…
Beaumont Personal Injury Lawyer: Evidence Gathering at the Accident Scene
If you were involved and injured in an accident caused by the negligence of another person, you can file a personal injury claim against them to compensate you for your loss. You will need to prove in court that your injuries were caused by the careless actions of the negligent party. You also need evidence…