Brent Coon and Associates Participates in the Giving Tree Program
Brent Coon and Associates Participates in the Giving Tree Program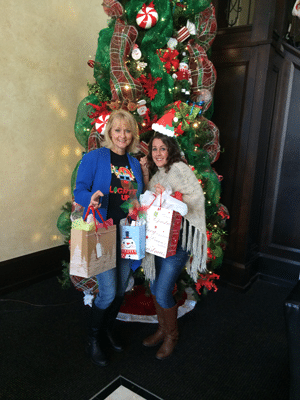 The employees of the Beaumont office of Brent Coon and Associates recently participated in the Giving Tree program with Buckner Children and Family Services. The BCA team selected children's Christmas wish list tags from the tree and donated toys, gifts and clothing the kids requested for Christmas this year.
This is the fourth consecutive year Brent Coon and Associates has participated in the Giving Tree program. Buckner is dedicated to providing services that help strengthen vulnerable children & hurting families, offering a wide variety of services to children and families, with a goal of building the necessary skills and knowledge they need to succeed in life.
Visit http://www.buckner.org for more information on supporting the program.
What If My Accident Makes A Pre-Existing Condition Worse?
Accidents are an unfortunate part of life, and they can occur to anyone, anywhere. But what if a car accident makes a pre-existing condition worse? This is a common concern. The short answer is that you can pursue a personal injury case if an accident worsens a pre-existing injury or condition. If you've been hurt…
How Does a Car Accident Settlement Work?
If you've been involved in a car accident in Texas, it's important to understand the settlement process and timeline. This blog post will provide an overview of the key steps involved in getting a car accident settlement in Texas. Contact us today for a free consultation. Reporting a Car Accident in Texas Texas law requires…
What Is the Average Settlement for a Texas Car Crash?
Car accidents can be devastating, causing physical injuries, emotional distress, and financial burdens. If you've been involved in a car accident in Texas, you may wonder what the average settlement amount is and how you can secure the compensation you deserve.  While each case is unique, and the settlement amount will vary depending on several…