Brent Coon and Associates Law Firm wins $1.3M Railroad Worker Verdict
Brent Coon and Associates Law Firm wins $1.3M Railroad Worker Verdict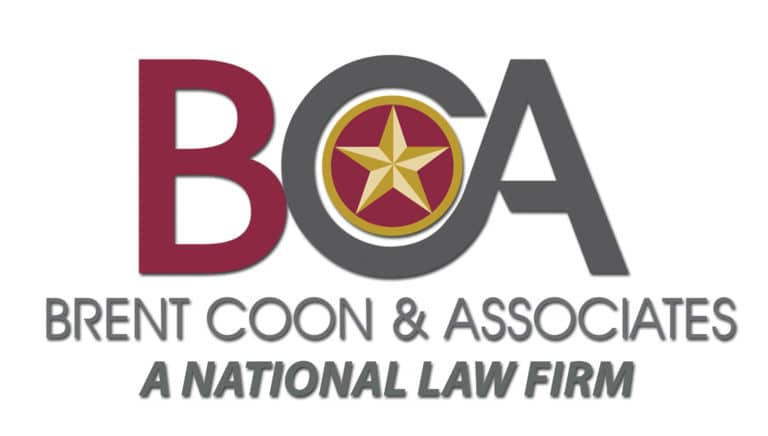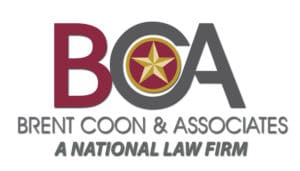 Following an eight-day jury trial in Visalia, CA, a Tulare County jury awarded Dennis Jordan $1.3M in damages. The case was tried by Brent Coon and Associate's (BCA) California counsel James Morris and concluded March 01, 2020.  The case was filed against his employer, Union Pacific, under the Federal Employers' Liability Act (FELA).
The case involved a leaking diesel fuel filter on a squeezer machine that caused Mr. Jordan to develop Reactive Airways Dysfunction Syndrome (RADS) which led to his current symptoms and disability.  Founding member of BCA, Brent Coon, is designated counsel to Mr. Jordan's union, the Brotherhood of Maintenance of Way Employes Division (BMWED), Western Division, of the International Brotherhood of Teamsters. "We have over 30 years of experience in not only representing injured railroad workers in traditional personal injury claims, but being able to provide the additional skill sets to prove cases involving occupational exposure to a wide variety of carcinogens and toxic agents.  Proving occupational exposure as the cause of a disease or health condition is always challenging and beyond the experience of most lawyers.  We have developed decades of contacts with experts in occupational medicine, toxicology, epidemiology and other fields that helps us connect the dots in this difficult and challenging area of the law," says founder Brent Coon.
Mr. Morris was quoted after the trial: "This was a difficult case involving medical issues that required attention and focus on the part of the jury.  They did a great job of evaluating the evidence and fully considering Mr. Jordan's injuries.  We had world class testimony from excellent experts to help prove that Mr. Jordan's medical problems were due to issues associated to his work environment, in spite of Union Pacific's denials.  We are satisfied with the verdict and grateful for the assistance it provides to Mr. Jordan and his family."  The case was defended by Berkes, Crane, Robinson and Seal of Los Angeles.
***************************************************************************
ABOUT BCA:  Brent Coon & Associates was founded in 2001. Today, with multiple satellite offices around the country and hundreds of associated firms in various practice areas, it is one of the most recognized trial law firms in the nation and the epitome of the 21st century law practice. Brent Coon & Associates employs a full complement of aggressive litigators with solid experience in individual and complex multi-party, occupational/environmental, health and personal injury cases.
BCA is a public policy firm and has worked with numerous state and federal investigative agencies, including the Department of Justice, multiple state Attorneys General, the United States Chemical and Hazards Investigation Board.  BCA serves as institutional or advisory counsel to numerous agencies and organizations, including the United Steelworkers, pilot unions, railroad and other transportation unions. Their work in this arena has led to widespread improvements in the safety and working conditions of industries throughout America and abroad.
The firm and founder have been repeatedly recognized by most leading journals and legal associations including Texas Lawyer Litigation Department of the Year (2013); Forbes "Lawyer of the Month" and Forbes "Top 75 Litigation Firms"; MTMP "Clarence Darrow Award"; Texas Monthly Magazine "Texas Super Lawyers" (2007-2015); "Best Lawyers in America"; Lawdragon "500 Leading Plaintiff Lawyers in America"; "American Association of Justice"
What If My Accident Makes A Pre-Existing Condition Worse?
Accidents are an unfortunate part of life, and they can occur to anyone, anywhere. But what if a car accident makes a pre-existing condition worse? This is a common concern. The short answer is that you can pursue a personal injury case if an accident worsens a pre-existing injury or condition. If you've been hurt…
How Does a Car Accident Settlement Work?
If you've been involved in a car accident in Texas, it's important to understand the settlement process and timeline. This blog post will provide an overview of the key steps involved in getting a car accident settlement in Texas. Contact us today for a free consultation. Reporting a Car Accident in Texas Texas law requires…
What Is the Average Settlement for a Texas Car Crash?
Car accidents can be devastating, causing physical injuries, emotional distress, and financial burdens. If you've been involved in a car accident in Texas, you may wonder what the average settlement amount is and how you can secure the compensation you deserve.  While each case is unique, and the settlement amount will vary depending on several…