Brent Coon & Associates Again Named a "Best Law Firm" by U.S. News & World Report for 2016
Brent Coon & Associates Again Named a "Best Law Firm" by U.S. News & World Report for 2016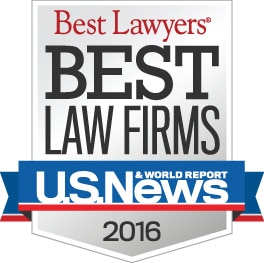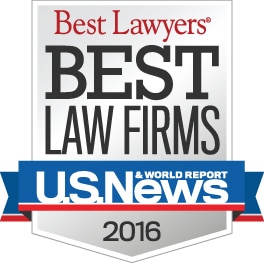 Brent Coon & Associates is proud to again be named by U.S. News & World Report and Best Lawyers as a 2016 "Best Law Firm." Firms included in the 2016 "Best Law Firms" list are recognized for professional excellence with persistently impressive ratings from clients and peers. Achieving a tiered ranking signals a unique combination of quality law practice and breadth of legal expertise. Rankings are based on a rigorous evaluation process that includes the collection of client and lawyer evaluations, peer review from leading attorneys in their field, and review of additional information provided by law firms as part of the formal submission process. Brent Coon and Associates previously was named "Best Law Firm" in 2014.
"U.S. News has more than two decades of experience in providing the public with the most accurate and in-depth rankings of a wide range of institutions, including our Best Law Schools rankings," says Tim Smart, Executive Editor of U.S. News & World Report. "Law firms are an integral part of our rankings and a natural accompaniment to the law school rankings."
To be eligible for a ranking, a firm must have a lawyer listed in The Best Lawyers in America, which recognizes the top 4 percent of practicing attorneys in the US. Over 12,000 attorneys provided over 330,000 law firm assessments, and almost 7,000 clients provided close to 20,000 evaluations. In addition, to provide personal insight, a new Law Firm Leaders Survey was implemented in the decision-making process.
Ranked firms, presented in tiers, are listed on a national and/or metropolitan scale. Receiving a tier designation reflects the high level of respect a firm has earned among other leading lawyers and clients in the same communities and the same practice areas for their abilities, their professionalism and their integrity.
Average Settlement for a Car Accident in Beaumont
If you have been injured in a car accident, you're probably wondering what kind of settlement you're entitled to. Ideally, the insurance company will take care of your injuries and medical bills. However, there's never a guarantee that the insurance will pay your claim. They may deny it for some reason. If this happens, it's…
Personal Injury Attorney: How Much Does One Cost?
One of the reasons a lot of people hold off on hiring a Beaumont personal injury attorney is because they're afraid it's expensive. After going through an accident, the last thing anybody wants to do is pay thousands of dollars to hire an attorney. The truth is, it doesn't cost you anything to hire one…
Car Accident Responsibilities: What Should You Do Right After?
Most people who are in a car accident don't know exactly what to do in the moments after the crash. It makes sense to call 911 but sometimes the other driver convinces them not to. Or they may think the accident was so minor that it doesn't make sense to call the police. The truth…