Brent Coon and Associates are investigating Abilify after the depression drug has been linked to an increased risk of developing a compulsive gambling problem. In 2014, two studies were released that linked Abilify to an increased risk of compulsive gambling. The JAMA Internal Medicine published a study that tied 37 cases of compulsive gambling to Abilify use, while Addictive Behavior later released a study detailing 7 cases of people developing gambling issues. Abilify is prescribed to treat schizophrenia, bipolar disorder, and depression. Abilify is one of the top selling antipsychotic treatments in the United States with reported sales of a billion dollars a year. There have been reports of Abilify lawsuits being filed against the manufacturer Otsuka Pharmaceutical Company and Bristol-Myers Squibb.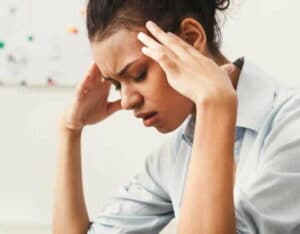 The types of gambling issues that Abilify could possible cause includes:
Casino Slots
Table Games
Sports Betting
Fantasy Football
Fantasy Baseball
Daily Fantasy Football
Daily Fantasy Golf Wagering
Wreck less Stock Market Moves, including short selling
Powerball tickets
Scratch off Lottery Tickets
High Stakes Poker Tournaments
March Madness Office Pools
Abilify lawsuits started after researchers learned about the link between Abilify was identified in a study as early 2001, when three cases of severe gambling problems arose from Abilify users were were published in the British Journal of Psychiatry. To read the initial study between Gambling and Abilify risks click here.
That initial study that links Abilify to gambling problems reads in part, "This paper details three case reports that suggest that pathological gambling activity may have been adversely modified following treatment for psychosis with the anti psychotic aripiprazole."
A man in New Jersey recently filed an Abilify Lawsuit, claiming that after he took Abilify it caused his compulsive gambling condition and caused him to lose over $75,000 dollars. The Abilify lawsuit claims that Bristol-Myers Squibb and Otsuka Pharmaceuticals "failed to warn" of the increased risks of developing a gambling habit. While the label for Abilify does say the drug may cause side effects, it does not specifically list gambling issues.
Abilify Lawyers
Brent Coon and Associates are investigating Abilify lawsuits on behalf of users who are suffering from compulsive gambling problems. If you or a loved one developed a Gambling problem after taking Abilify you may be entitled to compensation. The BCA Abilify Gambling litigation team works on a contingency basis which means there is no out of pocket costs to you to file an Abilify lawsuit. The Abilify gambling problem attorneys only receive compensation if they can obtain a recovery for you. The statue of limitations is different for different states, so you are advised to contact an Abilify lawyer as soon as possible.